We can repair any roof (well almost any roof). This repair in Chislehurst was a natural slate repair.
We re-roofed this property in concrete plain tiles. Fantastic looking finish in West Wickham.
McCann Roofing worked closely with the World Heritage Site's staff to re-roof the Tower of London Royal Armouries.
Grade Listed, World Heritage Site Roofing
Here we re-pointed the whole house after we re-roofed the London roof. This job was in Greenwich.
The fascia is mounted at the point where the roof meets the outer walls of the house ...
Slating and Tiling (Natural and Man-Made)
McCann Roofing can re-roof your property
in many different materials. Here we used a natural slate in Sevenoaks.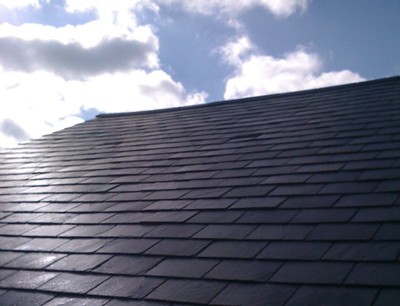 Leadworking is an important aspect of McCann roofing
Guttering & Gutter Clearance
Your gutter is the narrow trough or duct which collects rainwater from the roof of ...
Flat roofs are no problem for us. Here we have a lovely finished roof in Bexley.
This double Velux window was supplied and fitted to a clay tile job in old Bexley.
Velux Window Installation
This chimney in Sidcup was taken down and re-built using the old and new bricks.
Chimney Removal or Replacements